Calling all pet owners and aspiring doggie trainers! Are you ready to witness the most epic sporting event in your own backyard? Get ready to turn your furry friend into an Olympic paw-thlete with a DIY Agility Course that will have everyone barking with excitement! In this hilarious blog, we'll explore how you can transform your backyard into a sensational arena where your four-legged companion can showcase their speed, agility, and perhaps a touch of comedic charm. So, let's grab our DIY tools, strap on our laughing pants, and get ready to host the most pawsome Olympics ever!
1. The "Leaping Limbo" Challenge:
First up, let's test your pup's limber abilities with the "Leaping Limbo" challenge. Set up a series of adjustable poles or pool noodles and see how low your furry friend can go! Get ready for some hilarious contortions and unexpected acrobatics. Don't be surprised if your dog insists on going belly-first or decides to perform a surprise limbo dance routine!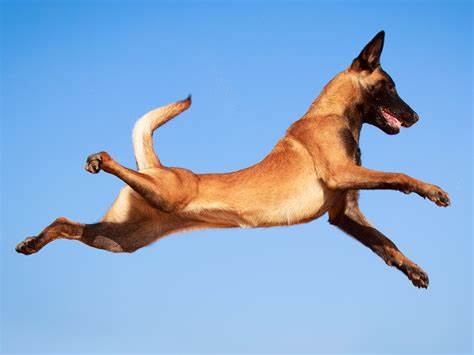 2. The "Tunnel of Tails" Adventure:
Next, let's add a dash of adventure to the course with the "Tunnel of Tails" challenge. Create a tunnel using PVC pipes or large cardboard boxes and watch as your pup zips through it like a furry torpedo! Get your cameras ready to capture those adorable tunnel zoomies and maybe a few surprise detours.
3. The "Weave 'n Wag" Spectacle:
Time to test your dog's weaving skills with the "Weave 'n Wag" challenge. Place a series of poles or cones in a zigzag pattern and encourage your pup to maneuver through them. Prepare for some hilarious zigging and zagging, as your dog might decide to take creative shortcuts or simply forget which way they were supposed to go. Extra points for enthusiastic tail wagging and goofy grins!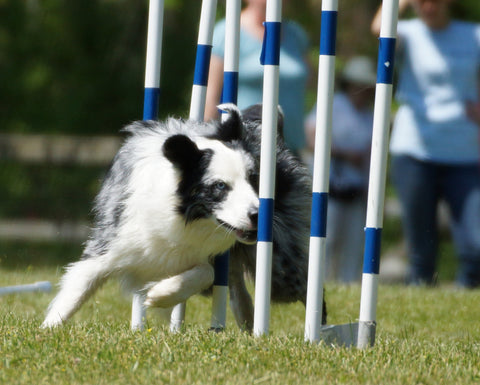 4. The "Jumping Jack Russel" Showstopper:
Let's elevate the excitement with the "Jumping Jack Russel" showstopper challenge. Set up a series of hurdles or jumps at varying heights and see if your pup can clear them with style and finesse. But don't be surprised if your furry friend decides to show off some unexpected jumping techniques, like the "slo-mo jump" or the "twist and tumble." After all, who needs perfection when you have pure entertainment?
5. The "Treat Fetch Relay" Grand Finale:
What's an agility course without some tasty motivation? Wrap up your DIY Olympics with the "Treat Fetch Relay" grand finale. Set up a series of treat stations strategically placed throughout the course, and watch as your pup races to retrieve treats while navigating the various challenges. Be prepared for a hilarious display of determination, comedic missteps, and a few stealthy treat-snatching maneuvers.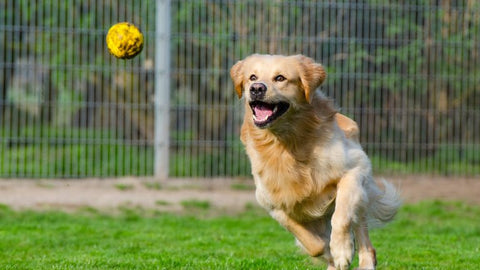 Conclusion:
Congratulations, you've successfully transformed your backyard into the ultimate canine Olympics arena! With a DIY Agility Course designed to showcase your pup's skills and comedic charm, you're in for a barrel of laughs and unforgettable moments. Remember, the goal here is not perfection, but pure enjoyment and bonding with your furry friend. So, gather your family, invite your friends (and their dogs), and prepare for a day filled with laughter, tail wags, and memories that will last a lifetime. Get ready to unleash the paw-thlete within and let the backyard Olympics begin!