Ladies and gentlemen, fur-riends of all sizes and breeds, gather 'round because we're diving headfirst into the canine fashion world where style is barked, not spoken! In this paw-some blog, we're going to explore the wild and wonderful world of doggie fashion, where your pup's outfit game is as strong as their tail-wagging game. So, fasten your collars, and let's embark on a journey through the trendiest dog outfits for any occasion!
**1. The Classic Tuxedo - For Formal Paw-ties 🎩**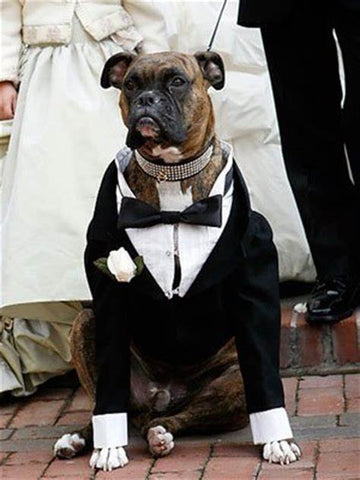 First up, let's talk formal wear. Every pup needs a classic tuxedo for those high-class events like doggie weddings and bark-mitzvahs. Picture your furry friend strutting their stuff in a crisp, black-and-white ensemble. Cue the puppy paparazzi because this look is pure sophistication.
**2. The Hawaiian Luau Shirt - Beachy Keen Vibes 🌺**
Now, we're taking a tropical turn. For beach days and summer soirées, your doggie can make a fashion statement in a Hawaiian luau shirt. Just imagine your four-legged friend lounging under a palm tree, sipping on a doggy colada in their breezy, floral shirt. That's what we call "beachy keen" vibes!
**3. The Faux Leather Jacket - Rebel with a Paw-se 🏍️**
Is your pup a bit of a rebel? Don't worry; we've got something for them too. A faux leather jacket can turn your pup into a certified bad boy or girl. Sunglasses are optional but highly recommended for that extra "cool-dog" factor. Bonus points if you have a motorcycle sidecar for them to ride shotgun!
**4. The Unicorn Costume - Magical Mischief 🦄**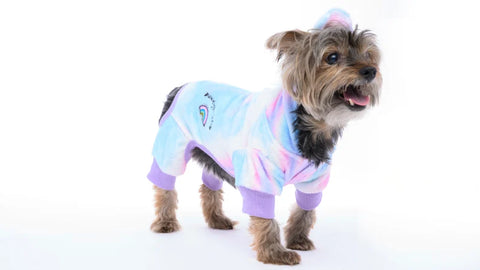 Who said fashion can't be magical? If your pup loves a touch of whimsy, a unicorn costume is a must-have. Picture your furry friend prancing around in a shimmering horn and a rainbow tail. It's a guaranteed way to turn any ordinary day into an enchanting adventure.
**5. The Pajama Jumpsuit - Cozy Canine Comfort 🌙**
Fashion isn't always about glitz and glam. Sometimes, it's about cozying up on the couch and watching doggie TV. That's where the pajama jumpsuit comes in. It's the perfect outfit for those Netflix-and-chill nights when your pup is all about comfort and snuggles.
**6. The Doggie Raincoat - Stay Dry, Stay Fabulous ☔**
Last but not least, let's talk about practical fashion. Rainy days can be a bit of a fashion conundrum for our furry pals. That's where the doggie raincoat swoops in to save the day. Not only will it keep them dry, but they'll look like the most stylish pup on the block while doing it.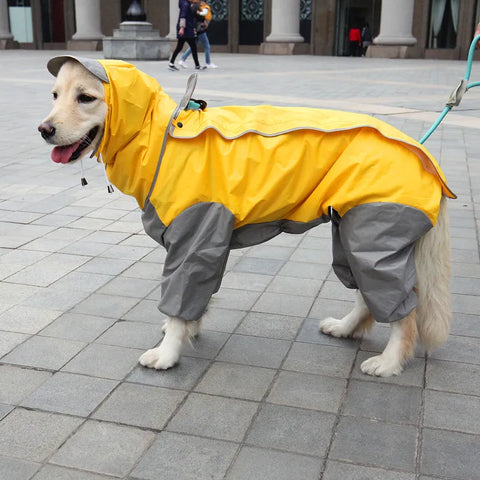 In conclusion, doggie fashion is all about expressing your pup's unique personality and making them feel like the top dog they are. Whether they're attending a formal event, strutting their stuff on the beach, or just chilling in their PJs, there's a fashionable outfit for every occasion.
Remember, the most important thing is that your pup feels comfortable and confident in their fashion choices. So, let your furry friend's inner fashionista shine, and together, you'll conquer the world, one stylish paw at a time. And who knows, maybe they'll even inspire some two-legged fashionistas along the way! 🐾👗✨