We understand how hard it is to bath your dog at home. We can imagine your struggle to hold a brush in one hand, and a dryer in the other when you are drying and grooming your furry babies.
To help you figure out this problem, Fido Fave Breeze 2 in 1 Pet Grooming Dryer with Brush has come out! Drying and brushing your pet's hair has never been easier at home.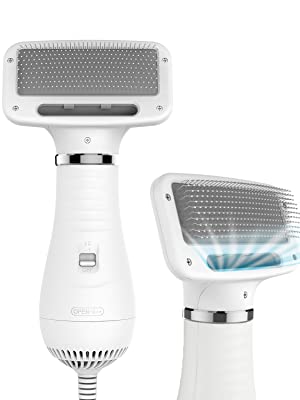 HIGH TIGHTS
1. Pet Dryer with Slicker Brush
2. Slicker Brush with Wider-Spaced Pins
3. 2 Adjustable Temperatures
4. Ergonomic and Portable Design
5. Output power 300W, Voltage 110/120V, Noise<75dB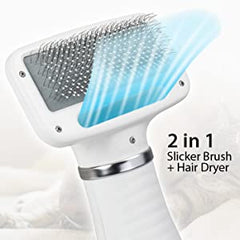 One-step Pet Dryer and Brush
Our 2 in 1 pet grooming dryer saves your time in drying your pets. The slicker brush is designed to remove any debris, loose hair and mats/knots in the fur. When hair drying and fur grooming are combined, your furry babies will fall in love with it!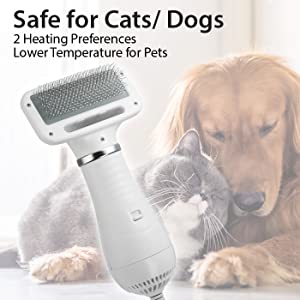 Lower Temperature for Your Pets
The hair dryer has a lower temperature than a human hair dryer. Two levels of heating give your furry friends great protection from scalds.Please note that it could take more time to dry a larger or hairy dog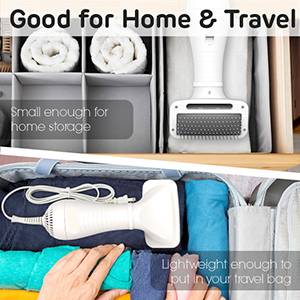 Compact Size and Weight
This is a pet hair dryer you can carry with when you go on a trip. The pocket-sized dryer weighs only 13 oz, making it portable without any hassle. Besides, the compact design also makes our grooming dryer easier put in the small space in drawer, shelf, cabinet, or even storage basket.