As pet owners, finding the best way to take care of our pets is a challenge — especially considering affordable options. That's where the Fido Fave Pet Fountain comes in as a great solution for pets that tend to seek out water sources aside from their bowls. Studies show that pets tend to prefer water from a running source which is why the Fido Fave Pet Fountain is perfect for furry friends, especially the finicky ones, and their owners.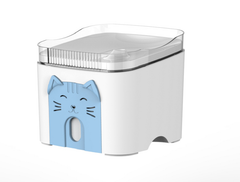 Lovable Design
Compact design will not take up too much space. Recirculating mechanism ensures optimum oxygenation of water. The 2.5L capacity meets the needs of small and medium-sized pets. Also, it is easy to install and clean, making life easier for you and your pet.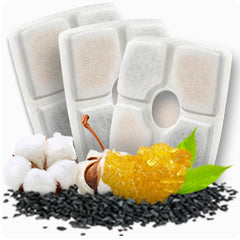 High-Quality Replacement Filter
Each set contains 3 replacement filters. The triple-action filtration system with water-softening features ensures safer, cleaner and fresher drinking water so that you can bid farewell to water quality problems.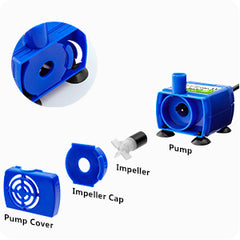 Clean The Pump to Extend Life
Cleaning the pump is essential to the longevity of the fountain. Please clean the pump at least every 2 weeks.
Step 1: Remove the pump cover.
Step 2: Remove the Impeller cap by placing your fingernail underneath the small lip.
Step 3: Remove the Impeller and clean the
                                                                     parts with soap and warm water.