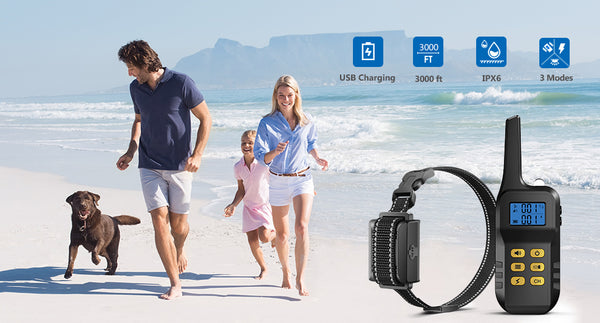 We believe that the joy of living with pets comes from 'love', so when the pet has some uncontrollable behavior, like biting, barking, chasing, etc, the electric collar will be your great assistant to start a new communication method with your pets. A well trained dog brings joyful moment to your family and harmonious relationship with your neighbors.
Correct Unwanted Behavior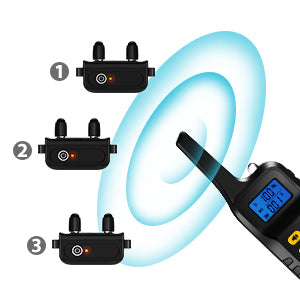 Connect up to 3 Receivers
Simultaneously training 3 dogs by adding up to 3 receivers with only 1 remote transmitter
Note: Additional receivers not included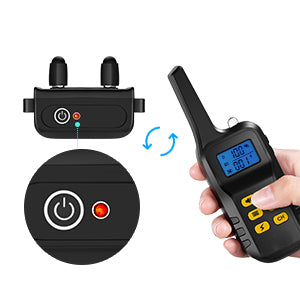 Easy to Pair
Hold power button of the receiver until the indicator light flashes in red, then press any function button of the transmitter to pair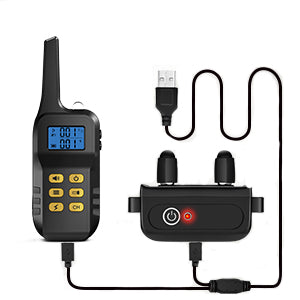 2 in 1 USB Charging Cable
The 2 in 1 USB charging cable can charge the remote control and receiver at the same time. It's easier to store. 

Warm Tips:
For better usage, charge the collar and receiver more than 2 hours after you receive the item.

Turn off the remote when training is finished to avoid sudden shock to the dog.

The space between the receiver collar and the dog's neck shall be maintained within a finger distance, not too loose or too tight.

Leaving the collar on your dog for less than 12 hours per day. When possible, adjust the receiver at the right position on the dog's neck every 1 to 2 hours.

The first time you use the collar, train your pet with the sound and vibration modes step by step. When you try the shock mode, please be sure to begin from low level one to observe your dog's reaction.